Track & Trace with DHL
Follow your package with the new Track & Trace feature! This lets you see the status of all orders placed both on the webshop and offline. Find the Track & Trace feature in your webshop account on shop.eriks.nl. The function is only available for shipments through DHL. This feature allows you to find out the status of your package 24/7, such as: Announced, In transit, Out for delivery, Delivered. It also lets you see when you can expect the package.

If you don't have a webshop account yet, request your account here.
How does it work?

1. Register your organisation on our webshop.
2. Order.
3. Go to My account.
4. Go to Orders and click on the desired order number.
5. The status of the shipment can be displayed by clicking the number under Track & Trace.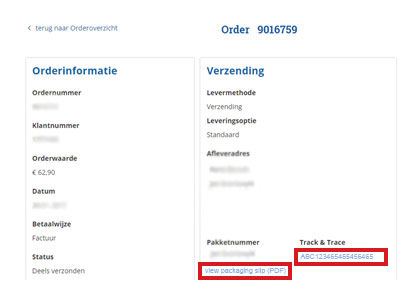 6. The packing slip can be accessed by clicking on View packing slip (PDF).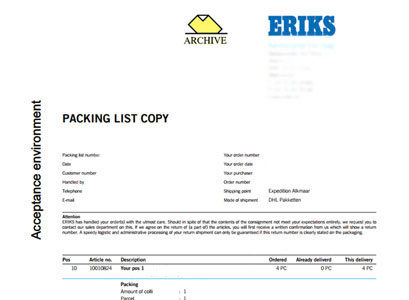 Don't hesitate to contact us if you have questions regarding this functionality.